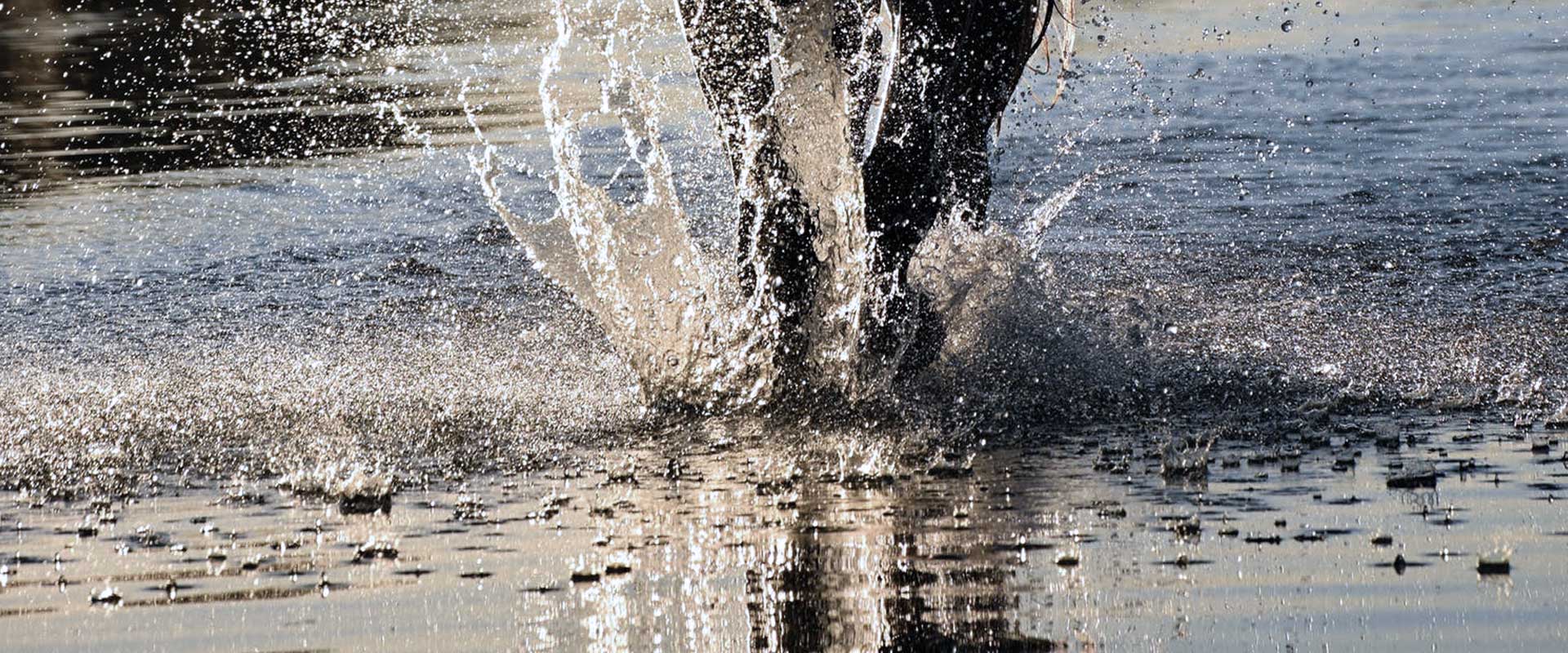 Horsetrainer Water
All-round well-being with an effect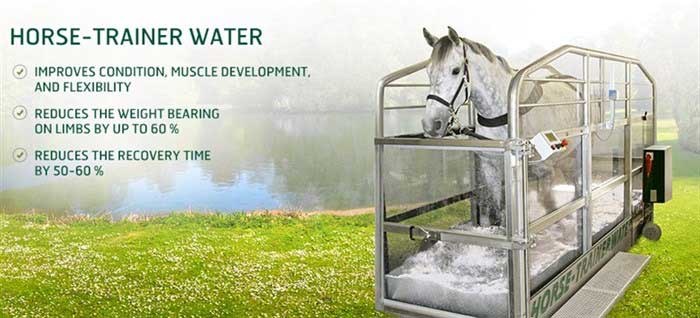 What is Horse-Trainer Water good for?
For regular conditioning of your healty horse and faster healing of your injured horse.

HORSE-TRAINER WATER is a training machine for horses. It can be used both in the professional stable, by the ambitious elite rider as well as for rehabilitation of horses.

The HORSE-TRAINER WATER is a unique water treadmill allowing horses to be exercised at walk speeds, in any height of water up to around shoulder height.

The benefits of the water treadmill are increasing the buoyancy of the horse and thus reducing weight bearing and concussion on the limbs as well as providing a resistance to limb movement.

The resistance of the water appears to induce specific gait modifications at different water heights, and these modifications can be incorporated into the rehabilitation programmed.
see also
Horsetrainer Spa
Horsetrainer Relax